Massage Therapy for Health and Wellness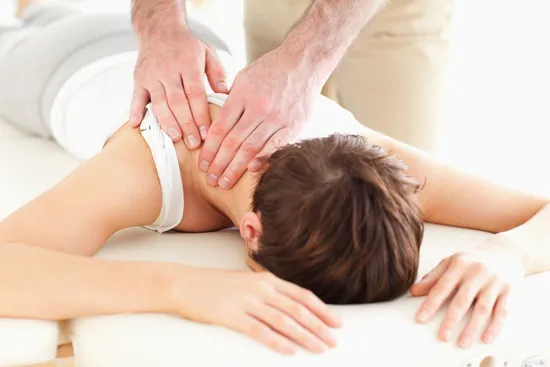 Massage has often been associated with luxury -- an indulgence that's all about feeling good and relieving stress. It's certainly true that massage therapy can accomplish both of these objectives -- but it can also do much more. This ancient branch of the healing arts is known for its ability to provide many important health and wellness benefits, from relieving acute or chronic pain to boosting your disease resistance. It's no wonder, then, that our Anchorage chiropractor at True Life Chiropractic, Dr. Mike Michaud, frequently prescribes massage as a complement to spinal adjustment, corrective exercises, nutritional therapy and other natural healing methods.
What is so therapeutic about receiving a massage? Actually, there are many different type of massage, each with its own list of beneficial effects and applications. You may already be familiar with Swedish massage, the relatively light form of massage typically offered in spas. This form of massage therapy does an excellent job of relieving tightness and stress in large muscle groups near the skin's surface, which can release pent-up stress and help you sleep better. It also increases circulation in the areas being massaged, and this makes it extremely useful for helping injured or ailing tissues release inflammatory toxins while receiving extra oxygen and nutrients for quicker healing. Swedish massage can also improves lymph flow, optimizing immune system strength and response for ongoing wellness.
Is Massage Therapy Right For Me?
Our Anchorage chiropractor may sometimes prescribes other types of massage for specific conditions. Deep tissue massage, for example, can treat tissues closer to the bone that Swedish massage cannot reach. These more forceful strokes can free tissues trapped by internal scarring, a common problem for people suffering the after-effects of old injuries. It can also undo the painful muscle knots associated with certain chronic pain disorders. Trigger point therapy is another remarkable manual technique for relieving pain and other chronic symptoms. This technique involves applying precise pressure and release cycles to specific points of muscle tension. These trigger points are so named because they trigger referred pain to other parts of the body -- so by treating a trigger point in one spot, we may relieve stubborn pain in another spot altogether.
Massage therapy can also be applied to help people cope with specific situations. Athletes, for instance, can get a lot of benefit from sports massage, which targets those muscle groups that see the heaviest use in an athlete's chosen sport. Prenatal massage can help mothers-to-be experience less pain, swelling from fluid retention and hormonal upsets, allowing them to sleep better and enjoy better overall health during pregnancy. Injury victims may receive Swedish massage or other forms of massage therapy for their muscles and connective tissues even as they're also undergoing chiropractic adjustment to correct alignment problems caused by an accident.
Ask Our Anchorage Chiropractor About Massage Therapy
Are you interested in massage therapy for pain relief, injury treatment or even preventative wellness? Call 907-646-2225 to learn more about it from our Anchorage chiropractor!