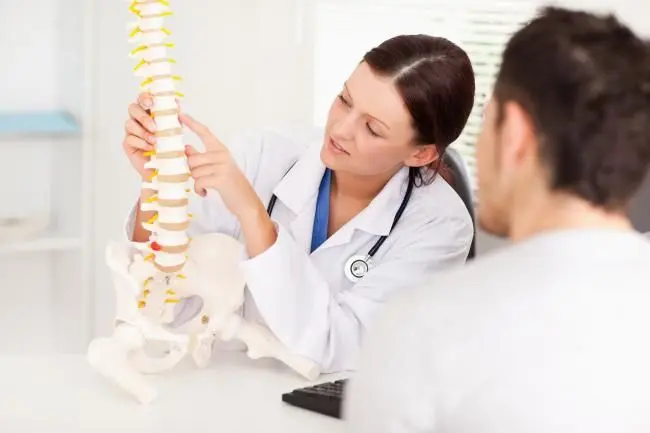 Welcome to True Life Chiropractic, where we've got your back when it comes to your health! If you're struggling with a physical ailment and looking for relief, the consider what the team at TLC can do to help you feel, function, and look better. We've served the people of Anchorage, AK and surrounding community for years, and we'd love to share a little more about ourselves and show you how we can help you, too.
Who We Are
Dr. Mike Michaud and his team at TLC are committed to providing quality, thorough, and individually-tailored chiropractic care to each patient that comes through their door. We believe that by taking the "whole person" approach to treatment, we can accelerate healing and maximize patient outcomes. We are a family-run business serving the Anchorage, AK community, and were recently voted one of the top chiropractic facilities in the area.
What We Offer
We use best practice chiropractic care techniques to deliver the most effective and efficient healing for any of the conditions our patients are struggling with. Chiropractic services we offer include:
Chiropractic adjustments and spinal manipulations
Postural screening
Therapeutic exercise prescription
Massage therapy
Nutritional counseling
Lifestyle guidance
We offer drug-free, all-natural, and non-invasive treatment options for a wide variety of conditions, including low back pain, neck and shoulder pain, whiplash, headaches, hip pain, work-related injury, auto accident injury, sports injury, migraines, bulging discs, disc herniations, scoliosis, allergies, sciatic pain, and muscle spasms. All of our chiropractic services are provided in a friendly engaging environment.
How We're Different
With each patient, Dr. Michaud takes a very detailed approach to chiropractic care, relying on his skill and unique clinical experience to help maximize each patient's physical, neurological, psychological, metabolic, and immunological systems. As part of his approach to pain management and healing, Dr. Michaud takes a keen eye at every patient's specific biomechanics and posture, ensuring that all parts of the musculoskeletal system are as aligned and energetically balanced as much as possible. In Dr. Michaud's experience, this is the best way to ensure that both the symptoms and cause of dysfunction are addressed, which maximizes healing and prevents chronic recurrence. Careful analysis of his patients' biomechanics also helps Dr. Michaud address physical dysfunction without introducing another problem elsewhere in the musculoskeletal chain.
Call to connect with your Anchorage, AK chiropractor today
Are you struggling with aches and pains? Are you tired of feeling run down, or feel held back from fully participating in activities of your daily life? Don't suffer in silence. Get the whole-body, restorative help you deserve. Call True Life Chiropractic today at (907) 646-2225 to schedule your first appointment. We look forward to working with you!